Welcome Calm Dentistry family! We love for our patients to be informed about their dental health! Today, we will share some information about one tool that we use to keep our patients smiles happy:
dental X-rays
.
𝕎𝕙𝕪 𝕕𝕠 𝕨𝕖 𝕥𝕒𝕜𝕖 𝕏-𝕣𝕒𝕪𝕤 𝕒𝕥 𝕪𝕠𝕦𝕣 𝕕𝕖𝕟𝕥𝕒𝕝 𝕔𝕙𝕖𝕔𝕜𝕦𝕡 𝕧𝕚𝕤𝕚𝕥?
-dental X-rays help to identify problems with the teeth, mouth and jaw
-X-rays show things such as cavities, bone loss around teeth and dental structures that are hidden during a visual exam
𝕎𝕙𝕒𝕥 𝕒𝕣𝕖 𝕥𝕙𝕖 𝕞𝕠𝕤𝕥 𝕔𝕠𝕞𝕞𝕠𝕟 𝕥𝕪𝕡𝕖𝕤 𝕠𝕗 𝕏-𝕣𝕒𝕪𝕤 𝕥𝕙𝕒𝕥 𝕨𝕖 𝕨𝕚𝕝𝕝 𝕥𝕒𝕜𝕖?
-Bitewings: (see picture below) these check for decay between the back teeth and also identify bone loss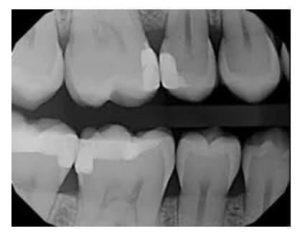 -Periapical: (see picture below ) these show the entire tooth from the crown to the root and help to identify abscesses (infection at the root) etc.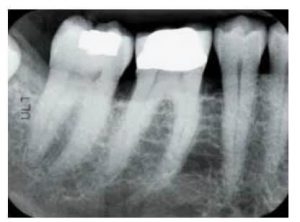 -Panoramic: (see  picture below) These X-rays show a broad view of the jaws, teeth, sinuses, nasal area, and temporomandibular (jaw) joints. They show problems such as impacted teeth, bone abnormalities, cysts, solid growths (tumors), infections, and fractures.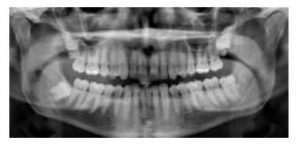 𝔸𝕣𝕖 𝔻𝕖𝕟𝕥𝕒𝕝 𝕏-𝕣𝕒𝕪𝕤 𝕤𝕒𝕗𝕖?
Radiation exposure due to dental X-rays is minimal in comparison to both human-made and natural radiation sources. At Calm Dentistry we have digital X-ray technology which has much lower radiation exposure then films. We are also sure to only take X-rays that are needed. If you have any questions about the safety of X-rays or anything else used in a dental office your dentist will be happy to discuss any concerns with you.
We offer teeth cleaning, veneers, root canal, cosmetic, restorative, pediatric, and much more types of dentistry! We serve Grayson, Snellville, Lilburn, Lawrenceville, Stone Mountain, Loganville GA, and many other cities in Georgia.