Calm Dentistry Mentioned in Atlanta Parent Magazine! 
Our office was nominated and is in the February issue of the "Atlanta Parent" magazine!!!
We are a "Mom-Approved Dentist"!!!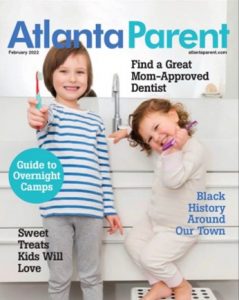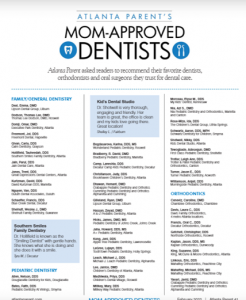 Atlanta Parent Magazine knows parenting. From the first days of caring for a newborn to the fun and unpredictable teenage years, we offer award-winning and practical information about important issues in the lives of Atlanta families. We know that parents are the most important influencer in a child's life, and we provide information from finding the perfect school or camp to tips on navigating tough parenting dilemmas to make those decisions a little easier. Through print, website, newsletter, and social media content, Atlanta Parent reaches 420,000 families per month.